Saudi-France Pact to Fix Lebanon's Crisis will Collapse Unless Iran's Influence is First Curbed
Saudi-France Pact to Fix Lebanon's Crisis will Collapse Unless Iran's Influence is First Curbed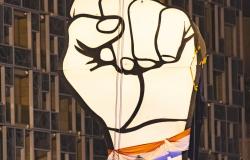 Maurizio Geri argues that the world needs to support Iranian civil society to ensure a solution to Lebanon's ongoing crisis.
France and Saudi Arabia's new joint commitment to resolve the Lebanon crisis is desperately needed. After all, the Lebanese people have suffered immeasurably as a result of their fractured government's inability to deliver basic government functions and the country remains on the verge of economic, social, and political collapse.
But, if foreign intervention such as France and Saudi Arabia's resolutions are to succeed, there is one elephant in the room that must be addressed: Iran.
Iran's hawkish backing of Hezbollah is a major impediment to a cohesive Lebanese government. It's precisely this fear of reverting to sectarian conflict - which Hezbollah represents - that has allowed the fragmented, inefficient and corrupt state of political governance in Lebanon to persist for so long.
To spend any time in Lebanon is to see Hezbollah's presence and dominating role in Lebanese society. The group remains one of Lebanon's most powerful players, notoriously operating as a strong arm of the state with little accountability – often referred to as state within a state. For example, Hezbollah blockaded efforts to hold those responsible for the 2020 Beirut blast accountable, even threatening to remove the presiding judge.
But we cannot divorce the situation in Lebanon from the geopolitical ambitions of Iran who have long funded the group to influence the political landscape of Lebanon. Make no mistake, sectarian fault lines represent Iran's biggest regional interventionist opportunities – so there is geopolitical interest in them maintaining such a status quo.
And with an armed Hezbollah at the ready – Iran's leaders seek to create a situation where they remain the kingmakers in Lebanese politics. Former communist leader Che Guevara spoke of creating "two, three, many Vietnams" to ensure that the Capitalist world would become resource drained and exhausted. Iran seeks to create a similar fait accompli, not just in Lebanon but, in Iraq, Yemen, and Bahrain – all of which would be affected if Lebanon were to fall.
Indeed, any intervention in Lebanon is destined to fail without first dealing with Iran.
That's why, whilst Lebanon seeks help from the international community, the international community must also support Iran's emerging civil society awakening – a move that could direct Iran towards a more moderate path.
With huge anti-government protests in Iran - which are addressing widespread water shortages, inflation, the lasting remnants of COVID, broken supply chains, and often include the widespread presence of women - Iran is more vulnerable than it has been in a while.
As French Senator Nathalie Goulet said on an episode of the Arab News program "Frankly Speaking," "[The Iranian people] are now demonstrating in the street saying Iranian money should go to Iranian hospitals to Iranian schools to the Iranian people and [not] to Hezbollah." Goulet also pointed out there is similar resentment toward Iranian wealth being spent on other proxies such as the Houthis and Hamas.
In sum, Iranians are fed up and taking matters into their own hands. And if the voices of the Iranian people are well supported and pursued by an emerging Franco-Saudi alliance effectively, then Iran's stranglehold on Lebanon - and indeed much of the Middle East – may be broken.
And there is a gap that desperately needs to be filled by foreign leadership.
Under former President Trump, support for the Iranian people was a priority. However, although Biden had mentioned resuming the JCPOA, the administration of President Biden has expressed disinterest in Middle East affairs, often distracted by its own internal priorities. And even though vocal support for the ongoing street protests in Iran would have almost no real cost, it would go a long way to moderating Iran's behavior. Yet, so far Biden and other governments in the West have been silent.
America's role reversal makes the France and Saudi Arabia's new joint commitment to resolve the Lebanon crisis all the more important.
Senator Goulet pointed out in the Arab News interview that Saudi stands ready to engage Tehran, something which will be prove crucial in any future peace and de-escalation conversations.
French President Emmanuel Macron has also invested personal capital into the region, specifically Lebanon. Following the horrific 2020 explosion in the Port of Beirut he became the most prominent international leader to visit the country. There, Macron boldly made his address not to the government, but to the Lebanese people - a soft-rebuke to Hezbollah's unyielding influence.
Macron chose to address the people, a civil society focused approach which is also desperately needed to aid Iran's population. And doing so now, publicly and boldly - not just by France and Saudi Arabia but also the world - could not only bring about a change in Iranian behavior, but it could also potentially save Lebanon.
Dr. Maurizio Geri is a former analyst on the Middle East and North Africa region (MENA) at the NATO Allied Command Transformation in the US and NATO Southern Hub in Italy. He is currently working at NATO HQ MENA Section in Belgium. Dr. Geri has more than 20 years of experience in research and operations on peace and security, stability operations, democratization and human rights, particularly in the MENA region. He has delivered research for various think tanks including The Carter Center, The Washington Institute for the Near East Policy, the Euro Gulf Information Center, the Italian Center for the High Studies of Defense, Three Stones International and others. He is the author of "Ethnic minorities in democratizing Muslim countries" (Palgrave Macmillan, 2018) and he holds a PhD in International Studies from Old Dominion University in Virginia.