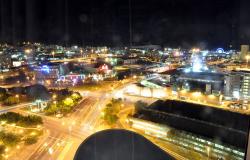 This article focuses on the ways in which museums perform peri‐urban agency in urban peripheries. The latter are defined as meeting points between rural and urban economies and zones of transition and precariousness, shaped by intersectional inequalities. In South Africa, the experiences of migrant workers include governed (im)mobilities, living on the urban periphery and seeing the continuation of colonial practices in a neoliberal economic environment. A mnemonic reading of the ways in which migrant labour is interpreted and curated by the Lwandle Migrant Labour Museum near Cape Town reflects the extent to which the control of mobilities continues to operate in the country's post‐apartheid neoliberal system. The manner in which the museum curates the experience of migrant‐labour casts light on the performance of a particular form of peri‐urban agency as a way of interpreting the experience of migrant labour beyond Cape Town's city centre. Such agency is not free from contestation but instead an articulation of mnemonic agency in a post‐colonial political setting.
Policy Implications
Donors of development aid should consider funding museums in peri‐urban spaces as ways of engaging with local communities beyond direct poverty alleviation.
However, in doing so they should understand that such actors only represent one particular set of discourses and are not automatically representative of the immediate community they claim to represent. Museums need to speak to both local communities and international audiences, and their agency emerges in the tensions therein. They must not be labelled as 'authentic' or 'representative'.
Institutions promoting democratic participation in peri‐urban areas can find existing structures of participation in such community museums, which they can build on, yet while understanding that this may lead to community fragmentation in cases where such museums are widely contested in their host communities.
Photo by Meraj Chhaya from Flickr (CC BY 2.0)