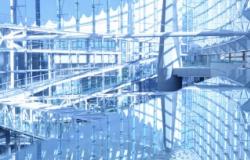 This article suggests that the debate surrounding the inception of the Asian Infrastructure Investment Bank (AIIB) is missing a crucial element of staffing policy. We review existing literature on IMF and World Bank reform, which shows that developing and emerging economy leadership in the organizations may not be sufficient in changing the normative character and policy orientation of the new organization. To counter principle-agent problems that make multilateral lending institutions unresponsive to policy directives from shareholders and management, we argue that staffing policies should be at the forefront of AIIB scrutiny. We show that, staffing practices should safeguard against three specific staff-level issues: (1) half-hearted or incomplete policy mandate reform; (2) intellectual monocropping; and (3) at organization culture incompatibility. To substantiate our conclusions and policy recommendations we examine the World Bank and IMF as case studies of staff-level reforms in multilateral lending institutions.
Avoid the beaten path: Recognize intellectual diversity among economists and non-economist social scientists; hire more recruits from outside of top US and UK graduate programmes.
Balance institutional hierarchy with critical thinking: hire more mid-career development practitioners to benefit from on-the-ground experience and original ideas.
Safeguard against 'intellectual monocropping': create procedural channels to allow new ideas to take root.
No half-measures: create a core (not auxiliary) mandate that staff engage with socioeconomic, environmental, and humanitarian issues.